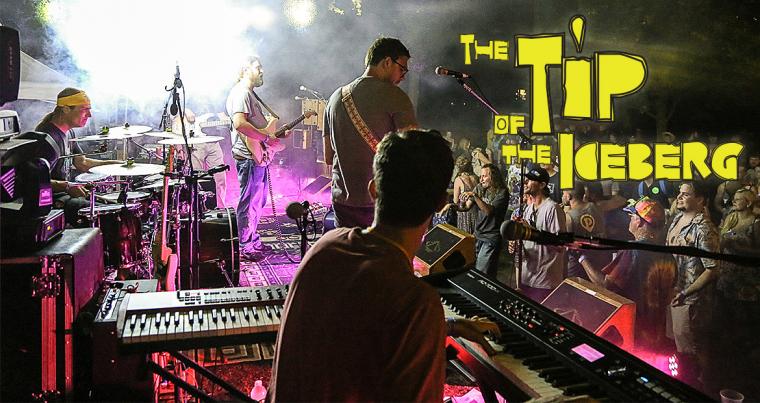 It was a sign of the times when the Downtown Davenport Partnership announced last month that it would replace the River Roots Live outdoor music festival – after a 12-year run – with a multi-venue indoor festival called Alternating Currents.
Consider what's happened over the past two years. The Mississippi Valley Blues Festival was canceled in 2015 because of financial difficulties at its parent organization. The motorcycle-themed Rally on the River, a fixture on the riverfront for more than two decades, didn't return in 2016.
All of these things reflect a simple reality: Outdoor festivals are expensive to put on, period, and the cost is much higher with headliner acts to drive attendance. Such events represent a serious financial gamble: Just the chance of rain on one day can depress turnout enough to put a festival in the red, and Mississippi River flooding can force an expensive change of venue.
"The infrastructure that we have to bring in is huge for River Roots Live," said Jason Gilliland, director of events for the Downtown Davenport Partnership of the Quad Cities Chamber. (The Downtown Davenport Partnership took over River Roots Live from the River Music Experience in 2007.) "We had two giant stages with rooftops and lighting and PA, and dressing rooms, Porta Potties, tents, security, fencing. All of those things come together to a pretty hefty price tag."
Those costs largely disappear with Alternating Currents, he added, and as a result the new festival's budget is roughly a third of River Roots Live's: "When we're using existing venues in the downtown, all of those things are not needed or are already provided. ... We can take that dollar that we're using and stretch it a lot further in that situation."
Many of us will miss River Roots Live, and it's hard to imagine that Alternating Currents – scheduled for August 25 and 26 – will bring in the same caliber and volume of established artists, a function of the size of available downtown venues. (The Downtown Davenport Partnerhship will begin announcing the lineup in the next few weeks.)
But let's not mourn River Roots Live too much. If its death underlines the inherent risk of outdoor musical festivals, its replacement shows just how vibrant the Quad Cities music scene has become.
A festival in the vein of Alternating Currents wouldn't have been possible in Davenport just two years ago. It has the potential to have a much greater impact on downtown than a weekend event in LeClaire Park. And it's just the tip of the Quad Cities iceberg, joining a slew of new local festivals that would be the envy of most other communities its size.

A Showcase for Downtown
It's important to see the new event in the context of developments nationally, in the Quad Cities music scene, and in downtown Davenport.
Alternating Currents obviously follows the format lead of the famed SXSW, and Gilliland noted that "these types of festivals – that are more urban, that are multiple venues – are popping up more and more often."
That includes the Quad Cities. Daytrotter.com founder Sean Moeller started the Daytrotter Downs festival last year, and it continued this year under the organization's new leadership. Since leaving Daytrotter last summer, Moeller created the Gas Feed & Seed Festival in the Village of East of Davenport; the first edition was held in February, and a second is planned for November.
Unlike the stand-alone, fenced-off River Roots Live, Alternating Currents will highlight all that's happening in downtown Davenport. The primary music venues will be the Adler Theater (for the headliner or headliners), the River Music Experience, Daytrotter, and Moeller's Triple Crown Whiskey Bar & Raccoon Motel. Those last two – opened last year and this year, respectively – give Davenport enough designed-for-music venues to support a multi-site festival.
That, in turn, gives the Downtown Davenport Partnership the opportunity to spread the wealth to other downtown businesses. Alternating Currents plans to use roughly a dozen venues for its programming. Unlike at LeClaire Park festivals, money spent during Alternating Currents will largely go to people and businesses that have already invested in downtown.
"We really wanted to do this festival that allows us to showcase the downtown, and what we've accomplished in the last 10 to 15 years here," Gilliland said. "For us, it's just more mission-oriented as far as the Downtown [Davenport] Partnership goes, and the Chamber. Now we're going to have people come into the heart of the downtown, and then we're going to push them into the businesses. We're not going to have a liquor license like we did for River Roots Live. They're going to buy their food and their beer and their drinks at the establishments that are downtown."
It was also important, Gilliland said, to "increase the demographics that we're reaching out to" by giving Alternating Currents a broad artistic scope. In addition to the music venues, the festival will have comedy curated by Dan Bush and Andrew King, film curated by Harry Walker and Josh Ford, and visual art curated by Quad City Arts and the Figge Art Museum.
"It really is much more of a community effort, and we're finding the subject-matter experts in each of those areas," Gilliland said. "Let's bring a lot of attention to the scene – whether it's music, film, comedy – with a bigger spotlight. ... We can lift them up with us and get out to a broader market and audience."
It will certainly have a different flavor than River Roots Live, but it's a demonstration of strength and synergy.
"I think it's a smart move," said Moeller of the shift to Alternating Currents. "I think the writing was on the wall in a good way, just as far as what's been growing in downtown Davenport. ... Rope everything into it now. ... Let's pop around to different places. There's just going to be a lot more widely spread support for downtown Davenport, where it doesn't feel like an event on an island ... ."
"The ultimate goal is to be a little more inclusive of not only different art forms but also other different businesses," said Kate Dale, director of entertainment for the River Music Experience, "giving our residents and visitors the opportunity to step into some businesses that they may have never been in before. ... We can really extend the reach beyond our normal customer base."
And for those who still want the more-traditional festival experience, the event slate for the coming months is still plenty robust; we have the full complement of what we've come to expect from a Quad Cities summer.
The blues festival will be in its second year of a slimmed-down, two-day format on June 30 and July 1.
For motorcycle enthusiasts, a new event – The Muddy Fest, put on by Whitney Entertainment – will effectively replace Rally on the River. It's scheduled for June 16 through 18 in Davenport's Centennial Park and will feature headliners Robby Krieger (of The Doors) and Sublime with Rome.
The Bix Beiderbecke Memorial Jazz Festival, running from August 3 through 5, will have a new home base at the Rhythm City Casino Resort in north Davenport, but it will hold Friday- and Saturday-evening concerts at the LeClaire Park bandshell.
Downtown Rock Island is still offering a trio of music-themed festivals: Gumbo Ya Ya (June 10), Rock the District (June 16 and 17), and Ya Maka My Weekend (August 12).
Beyond that, we're seeing some different approaches to local festivals.
In its third year, Dawn & On continues to expand the breadth of its musical offerings, with Miles Nielsen & the Rusted Hearts and J.E. Sunde adding a contrast to the jam-band flavor of the one-day event (taking place July 8 at Len Brown's North Shore Inn & Marina in Moline). It might not be River Roots Live, but it's a similarly family-friendly outdoor event, and it's put on by a local band with an eye toward festival longevity.
And there's Moeller's Turnbuckle Comedy & Music Festival at Maquoketa's Codfish Hollow Barn on May 26 and 27. (See our interview with Turnbuckle comedian Kyle Kinane.)
Put all that together, and you'd be hard-pressed to complain too much about the end of River Roots Live.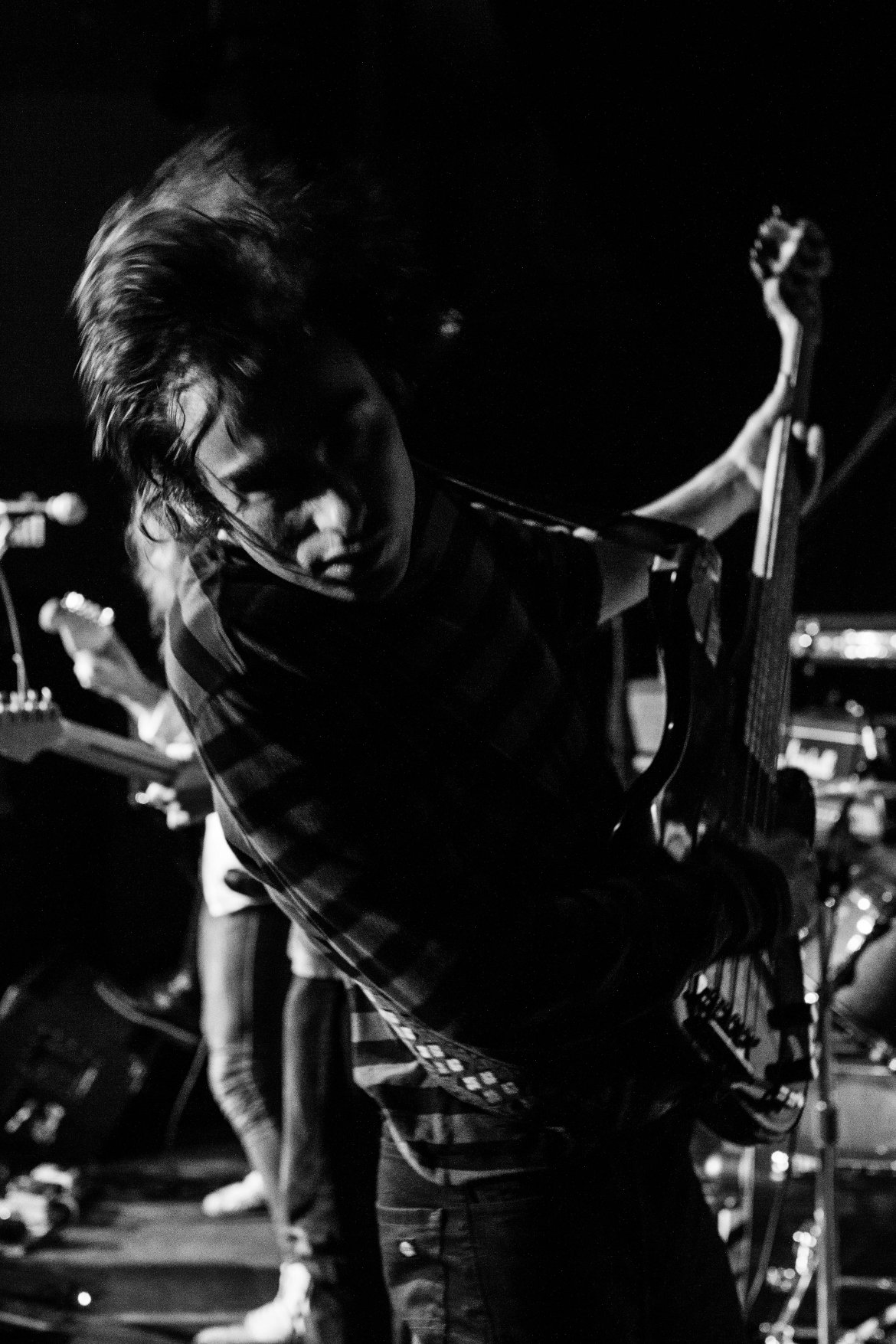 Opportunities for Discovery
It's true that Alternating Currents is in crucial ways a more-modest event than River Roots Live. To a large extent, the Adler, Daytrotter, the River Music Experience, and the Raccoon Motel will be doing what they normally do: scheduling and putting on their own shows. The difference is that they'll be doing it in a coordinated fashion.
It might seem like overkill to add Alternating Currents to an already-rich roster – two Gas festivals a year, Daytrotter Downs, and Turnbuckle, all of them to some extent focusing on indie music – but Moeller said that "attention spans are terrible." The collection of events represents an effort to "beat people across the head. Pay attention. This is real. There's a pretty serious movement here, and this is a really vibrant music and arts community that needs to be reckoned with. ... There's too much really great stuff happening here, and I think there's too many really great creative people trying to do really interesting things here. We need to focus on that a little bit more. ...
"It doesn't have to be an onslaught, but I think it has to be a constant daily dosage of reminders that this is happening. ... Other communities would kill for the opportunity to have these options in their lives."
But don't think that you'll be seeing all familiar names at Alternating Currents.
"I'm kind of looking at maybe bringing in half recurring people ... and half bringing in some new talent that we haven't brought to the area," Dale said of the River Music Experience's approach to the festival. "And I think that's probably a similar model that some of the other venues are going to try and do, too. A little bit of familiarity for the patrons looking to come down, but then also a chance to discover some music that they might have never heard before."
There's an obvious reason for that approach. People who attend a festival – even if they're coming for just one act – are often willing to lend their ears to somebody they've never heard of. Book that same lesser-known act for a regular show outside of a festival environment, and it's a challenge to get people to show up.
Moeller said festivals in that way help bands from other places build an audience in the Quad Cities. Gas and Alternating Currents are "information-gathering," he said: "Who do people respond to? What would they like to see more of? ... What are they hungry for? What do they want? And a good 75 percent of what I give them is stuff they don't know they want yet. ...
"I look at Gas fest as being kind of more of that discovery festival. ... I really do use those festivals as litmus tests for who I want to bring back" to the Raccoon Motel or, eventually, to Codfish Hollow Barn, which he regularly books.
Encouraging discovery is also part of the price structure of Alternating Currents. Adler concerts will exclusively be ticketed shows, Gilliland said, and people will be able to buy tickets for individual concerts at the Raccoon Motel, Daytrotter, and the River Music Experience.
However, a festival pass – likely to cost $15 – will be good for admission to everything at those venues outside of the Adler. All other Alternating Currents events will be free, he said.
"We're trying to price this so if you want to go to two or three of those [music shows], it's going to make more sense to buy that weekend ticket," Gilliland said.
And while he said he'd like to have attendance similar to River Roots Live's typical range of 12,000 to 15,000, "I don't know if we'll get that this first year. It's a big change for people. ... The way this model works is: We don't have to have 20,000 people like we did at River Roots Live for it to work. We're able to do things at a lower cost, so we don't have to have that many. I'd be happy with 4,000, 5,000 people coming down."
The Accidental Festival
If Alternating Currents is trying to be the Quad Cities equivalent of SXSW, Dawn & On is looking like a local option for fans of the nearby Camp Euphoria and Summer Camp festivals – and, to a lesser degree, for those bemoaning the loss of River Roots Live.
Sean Ryan, the leader of The Dawn, said his vision two years ago was a simple outdoor concert: "I was just going to book a show down at North Shore with like four bands, just to make it a big show. And then other bands heard about it and turned it into the notion of a music festival. ... Before you knew it, it was a 12-hour day of music. My original intent wasn't for a festival, but it quickly turned into that."
The inaugural event brought in nearly 1,000 people with only local bands, and last year's edition drew 1,200. From the outset, Dawn & On has been a joint effort of Ryan and Mike Mathews of Catapult Marketing, with Hive Event Consulting (a partnership between Dale and Gilliland) assisting starting in 2016.
"My vision is to keep it a really homegrown, QC outdoor music fest – where we can grow slowly every year," Ryan said. "Every year's kind of getting a little more, a little more." In the long run, he said, he hopes Dawn & On can become a two-day event, possibly with camping.
For this year, the talent budget was doubled, and the day features 13 acts including Nielsen, Sunde, Old Shoe, Chicago Farmer, and local favorites The Dawn and The Candymakers. Ryan's band will also be releasing a new album at Dawn & On.
"The big thing that will set us apart is the price point," he said. "This year and last year, we're only $5 to get in. That's the price of one beer. ... We're making a point to set our ticket prices low."
Ryan said that although he'll miss River Roots Live, its departure means that Dawn & On is the Quad Cities' only multi-genre outdoor music festival. "That's only going to help us, I think," he said.
But he said the end of River Roots Live isn't cause for concern: "There's definitely the most that's ever been going on in the Quad Cities right now. ... The Quad Cities market is really good. ... We'll go to other markets that maybe should be better than the Quad Cities, [and] they don't even try to support a weekday show for any venue. ... There's a show going on every single night of the week almost [in the Quad Cities]. Sometimes multiple shows. Which is fantastic. ...
"I like everything going on. The more the better."