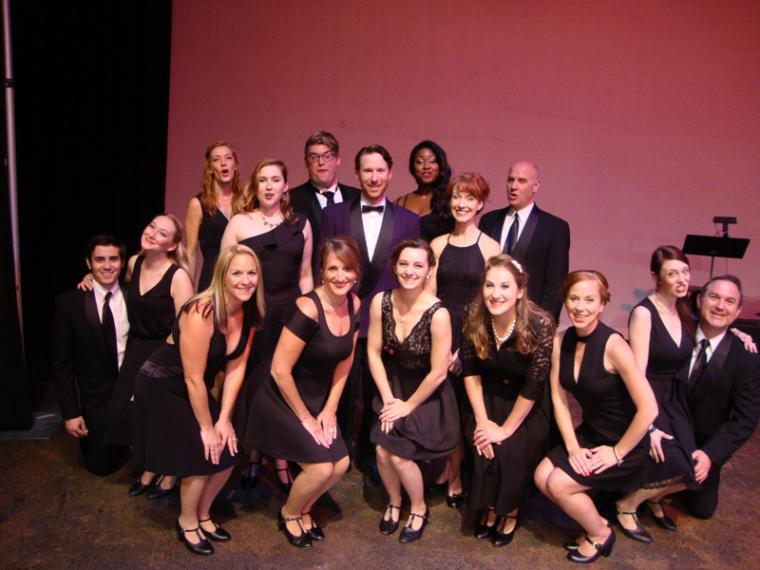 As a theatre reviewer, it's my job to share my impressions and summarize what I've observed and experienced at the productions I'm assigned. I'm also supposed to be objective and impartial. However, in this case, I cannot be. I am biased. Because as a former member (1985-86) of our area's performing wait staff of Bootleggers, I watched No Business Like Show Business feeling proud, and even blessed, to experience this stage retrospective – a celebration of the Circa '21 Dinner Playhouse's 40 years of producing live theatre in the Quad Cities.
No Business Like Show Business is a musical revue that squeezes highlights from many of Circa 21's productions over the past four decades into a two-hour package that's full of energy, chemistry, and pure love for the theatre, its performers, and its patrons. Conceived and written by Brad Hauskins, this revue sprinkles in history about Circa '21 – including fun facts and trivia about past seasons – along with a diverse lineup of Broadway numbers that had the audience invigorated from the opening medley.
Directed and choreographed by A. Wright, the show spotlights several featured performers – among them venue veterans Don Denton and Erin Churchill – and truly showcases the gifts of Circa '21's current troupe of Bootleggers, and it was a thrill to see each of these exceptionally talented performers get their moments in the spotlight. Judging from the August 3 audience response, the crowd, too, was excited to cheer on their favorite Booties.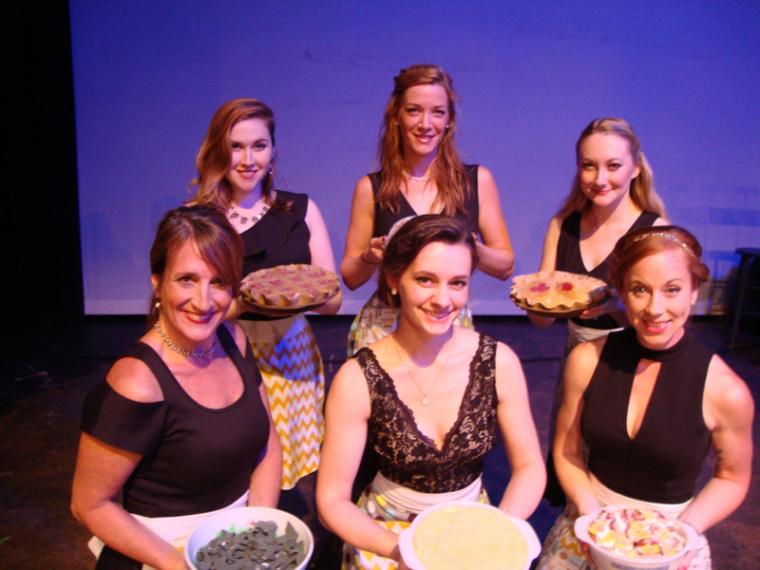 Highlights from Act I included Marc Ciemiewicz channeling Man of La Mancha's Don Quixote in a genuinely moving performance of "The Impossible Dream," plus Antoinette Nebinger reprising her role as Sister Delores – and belting out "Fabulous, Baby" – from last year's acclaimed Sister Act. I'll also confess that one of my favorite ghosts from Circa '21's past was its production of Big River; I have loved that musical's score ever since seeing the show there, and when Nicholas Munson performed a gorgeous version of Huck Finn's "Waitin' for the Light the Shine" … . Well, I was simply in my theatrical Happy Place.
Act II began with an abbreviated version of Circa '21's very first musical production from June of 1977; I Do, I Do. In it, Churchill and Brad Hauskins portrayed Agnes and Michael, who start their performance as newlyweds, progress through parenthood and mid-life crises, and finally enter into retirement. In about 10 minutes' time, their performances told this couple's funny and heartfelt story.
Sarah Hayes, meanwhile, was introduced as a professional waitress who came to work at the theatre but didn't have any singing experience, so Hayes (along with Ciemiewicz) performed the number "Sing" – a song about a dancer who can't sing – from the musical A Chorus Line. Her performance definitely featured some of the best-timed and most hilarious moments of the evening, and I also enjoyed the medley of songs from shows Circa '21 has never produced (even though some patrons swear they have), among them Bye Bye Birdie, Chicago, and Hair, with Jennifer Diab positively blowing the audience away on her rendition of Cabaret's title song.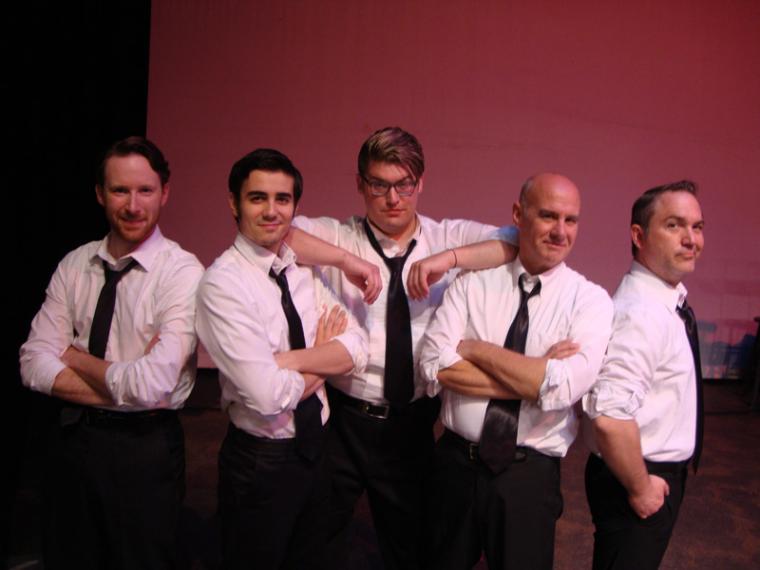 There are so many other great performances, too, from Denton's haunting take on Les Misérables' "Bring Him Home" to Kirsten Sindelar's smoky rendition of "Fever" from Million Dollar Quartet. And with no set on stage, it's just the performers and a small orchestra beautifully led by music director Perry Mears, all of whom do an outstanding job transitioning between No Business' menagerie of songs and scenes. (Heather Hauskins created a wonderfully appropriate series of projections displayed behind the performers all throughout the show, providing photos from past productions, funny moments, and beautiful memories.)
So yes, I am biased, and every resident of the Quad Cities should be, too. We are blessed to have something as special as Circa '21 as part of our community, and if you've never been there, now is your chance to experience and celebrate the theatre's past 40 years as performed by some truly special artists – and no doubt the best damned performing wait staff in the entire country. I'm so fired up about No Business Like Show Business that I'm ready to serve another turtle-ice-cream pie and sing a show tune or two myself.
Honey?! Do you know if I still have my bow tie and cummerbund … ?!
No Business Like Show Business runs at the Circa '21 Dinner Playhouse (1828 Third Avenue, Rock Island) on Thursday evenings through August 31, and more information and tickets are available by calling (309)786-7733 extension 2 or visiting Circa21.com.