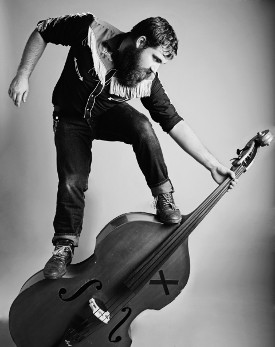 A lot of bands decide to track their albums largely live in the studio, but until I talked to David Mayfield, I'd never heard such a strong rationale. The typical goal (outside of saving money and time) is to capture a live energy, with the incidental benefit of retaining some charming flubs.
But for the self-titled debut of the David Mayfield Parade, this bandleader knew that live tracking - including recording the drums with a single microphone - would get the best out of the players.
"I think there's some merit to limiting your options," said Mayfield, whose band will perform as part of the Communion Tour at Rock Island's Rozz-Tox on November 1. "It really helped to just put us in a mindset of pulling the trigger and making these choices early on. All the lead guitar, and drums, and bass are in the room together, and there's so much bleed that you couldn't go in and fix something. You had to just choose a take and live with it, which kind of made everyone ... more precious about their performance."