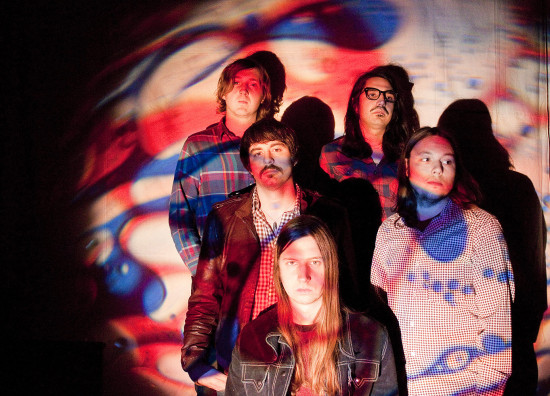 When Mondo Drag drummer/singer Johnnie Cluney says that "we're kind of bringing in more of a pop element" to the band's new songs, take that with a giant rock of salt.
The Quad Cities-based band released its full-length debut, New Rituals, on the Alive Naturalsounds Records label last month, and it's a hazy, sludgy affair - bluesy psychedelia borrowing heavily from the 1960s and recalling the contemporary sounds of Dead Meadow.
Yet there are indeed hints of accessible melody in the massive riffs and thick keyboards. "Love Me" hides on its downslope a compelling ascending chorus with heavy vocal emphasis on the downbeat. Calling it poppy is a stretch, but it opens the door to the remainder of the song. "True Visions" has a similar late revelation, with moaning layers of keyboards and guitars as its extended coda.
The quintet - celebrating the release of New Rituals on Saturday at the River Music Experience's Performance Hall - has begun to build a national profile. The band had its Daytrotter.com session released last week, and even though that Web site is based in the Quad Cities, it certainly doesn't play favorites with hometown bands.