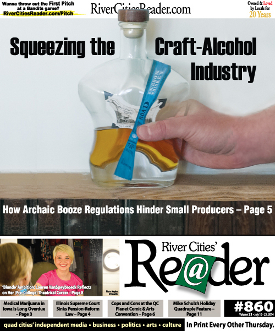 Steve Zuidema, the co-owner and brewmaster at Davenport's Front Street Brewery, called the byzantine state laws regulating alcohol distribution "laughable now. But getting them changed is going to take some lobbying and some money, because I think the distributors have a great lobby."
He was talking about the Iowa Wholesale Beer Distributors Association, and for proof of that organization's influence in the state legislature, look at the situation faced by the Mississippi River Distilling Company in LeClaire.
If you're wondering what beer distributors have to do with producers of distilled spirits, you're on the right track.