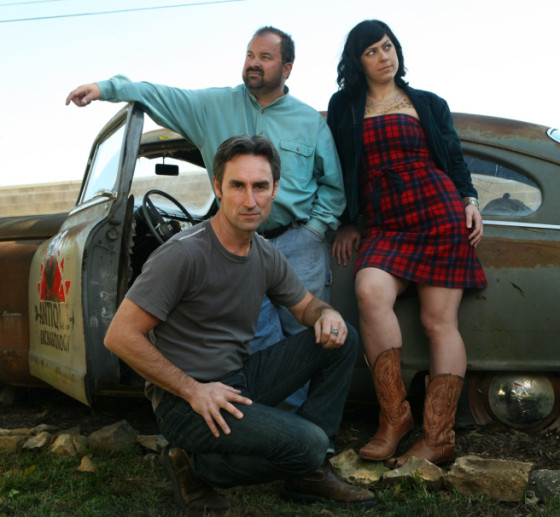 In the American Pickers episode "Back Breakers," Mike Wolfe is donning a bright-red T T Motor Home Club jacket with the name "Louise" embroidered on the front.
The jacket is an "ice-breaker," a term that Wolfe and picking partner Frank Fritz use to describe an item that they don't really want but buy anyway as a way to warm up a reticent person to the idea of selling their old stuff.
It's a charming bit in the History channel's first-season reality-series hit, because it shows that Wolfe and Fritz aren't afraid to look foolish or silly. And Wolfe seems to enjoy wearing that jacket.
But it also works because it teaches viewers about how picking works. We learn the nuances of scavenging, and how they get people to part with the objects they've collected over decades. "We're like psychologists for people and their stuff," Fritz said on the show.