Lewis Knudsen kicks off his album The Way of Most Resistance with a track titled "Death & Cats," featuring the slightly ominous lyric "Death and cats are taking over / You better look over your shoulder."
It's not the most musically arresting track on the record, but in addition to its great title and chorus, it has a gently infectious (and not at all ominous) slink in both verse and chorus. It's a low-key charmer announcing that Knudsen's artistic potential has quickly become confident maturity.
I liked much of what the singer/songwriter/guitarist/pianist and his band were up to on last year's Joy, Pain, Love, Songs - although its mishmash nature made it hard to divine how its disparate threads could or would be woven into a coherent artistic vision.
While Knudsen admitted that his 2014 album was a collection of unrelated songs, he said via e-mail that he conceived The Way of Most Resistance as an "alt-funk/neo-soul" album. That description is a bit of a stretch given the restraint in tempo and dynamic range - and how well Knudsen's voice and his band fit within them.
The sax, keys, and bass on "Fire Inside Me" fit that funk/soul description, but the vibe on Resistance seems more rooted in the carefully orchestrated pop of Badly Drawn Boy. (Remember him?) Knudsen's palette isn't quite so broad, but his arrangements (as on his previous album) make smart use of saxophone, violin, and vocal textures, while his heartfelt singing and the wit in his songwriting complete the package.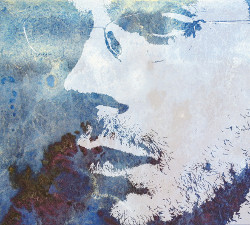 The cleverness here is more subtle than on last year's record, with nothing rivaling the cheerily presented contradictions of "I Don't Have Anything to Hide." "Fire Inside Me" starts with the words "I've had about enough of all these sad songs" with the initial musical threat of being one of those sad songs. "The Law of Love" uses traffic signals as a metaphor for all manner of quandaries - that momentary paralysis when choosing whether to speed through a yellow light or slam on the brakes.
For the most part, though, Resistance is an earnest collection, with the treatments doing as much to articulate the myriad moods as the words and vocals. "100 Parking Lots" neatly summarizes the tension of eager anticipation in its lyrical refrain of "I wait / But I just can't wait," and the music similarly demands patience - teasing a climax before the actual release.
Soulful sax and piano create the lament of "Oh Those Eyes," although Knudsen sings the hell out of it, and his lyrics do a sharp hairpin turn, initially expository before submitting to the reality of something beyond words; "And there's no use trying to forget about her" segues naturally into the sustained howl of "Oh, those eyes."
While there's good cheer aplenty on Resistance, the album's biggest achievement is capturing a specific character of defeat - and then transcending it. The feel of the title track seems a weary acceptance of impossibility, but the lyrics are more complicated: "The way of most of resistance / The truth that is not seen / Life that comes from dying / Snow-covered scenes / Might that comes from being crushed / Love that crushes hate." That foreshadows the song's escalating musical transition from a bleak valley to the briefest peak of triumph - a temporary victory, but a victory nonetheless.
Only two songs on the 10-track album feel like missteps. "Crumble Under You" features some husky, hushed vocals reminiscent of Leonard Cohen, yet the similarities end there. The lyrics are far too blunt and simple, and they don't scan well: "There's nothing like a woman to teach a man / To take the things he doesn't care about and make him understand." The lovely, subdued music is too static to generate much interest. And some ill-considered vocal manipulation seals the deal.
"Your Love Lifted Me," an adaptation of a church hymn, doesn't stumble so obviously, and really the only thing wrong with the pleasant, straightforwardly praising song is its placement as The Way of Most Resistance's closer. Nestled somewhere in the middle of the album, it would function well as a palate-cleanser. But it hits a false note as the final piece of a record that's otherwise a strong, idiosyncratic statement of Lewis Knudsen the songwriter and musician.
Lewis Knudsen will perform a CD-release show on Thursday, July 23, at the Redstone Room (129 Main Street, Davenport; RiverMusicExperience.org). Admission to the 7 p.m. show is $5.
For more information on Lewis Knudsen, visit LewisKnudsen.com.