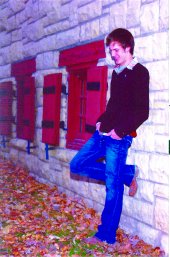 There is no disputing that Sean Ryan is inexperienced. He's a senior at Augustana College, and he nearly boasts that the songs on his debut album, Lonesome Driver Music, were dashed off and barely touched again.
"I don't think I've ever spent more than 10 minutes writing a song before," he said in an interview - his first, he said - in September. He added that he only changed a handful of lines from initial composition to final recording.
Ryan did say that he discards songs that don't work - and that's the majority of them - but the world has few first-draft geniuses. And I'm hopeful that with age, experience, and maturity, Ryan will give more attention to his writing. It would be a shame if he didn't, because Lonesome Driver Music suggests a strong roots talent.
Ryan, who will perform at Augustana College on Friday, certainly had good help. Guitarist Kerry Tucker of Einstein's Sister performed and co-produced, Marty Reyhons (of Einstein's Sister and Tripmaster Monkey) played the drums, and Rob Cimmarusti recorded and co-produced. For perspective, Ryan was barely north of 10 when Einstein's Sister released its first album.
Ryan - who is also a member of the Quad Cities band The Dawn - said he began taking guitar lessons from Tucker when he was 12, so he's probably familiar with Tucker's and Reyhons' power-pop band. When asked what he'd learned from Tucker, Ryan replied: "Everything. ... The biggest thing I really get from Kerry ... is melodicism. He's a very melodic guitar player. ... That's what gets it [the song] in your head."
But all seven songs are Ryan's, he co-produced the record, and he doesn't come off as handled. His tunes are assured and instantly appealing with proper attention paid to detail and arrangement. His voice is commanding with a touch of twang, and he sings the songs with an authority that helps elevate some standard-issue lyrics.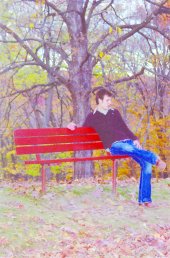 The closest analogy I can find for Ryan's record is the comfortable outlaw country of Bastard Sons of Johnny Cash. There is also a bit of Hootie, on the strumming opening to "Life's in Grey" and the anthemic chorus of "Wasting My Time."
Lonesome Driver Music was something of an accident. Ryan was working on Tucker's solo album when the latter suggested doing an EP. They began rehearsing it two years ago, Ryan said, and recorded it in April.
"We pretty much had everything done when the steel player [Tom Pickett Jr.] came into the studio," Ryan said. "It put a brand new light on the songs. ... The steel changed the sound a lot."
It's hard to imagine many of the songs without the pedal-steel guitar, as it's often the most colorful instrument, a playful counterpoint to Ryan's earnest singing, and to songwriting that doesn't offer many surprises. Pickett seems to shoulder an inordinate load.
Yet the tracks without the pedal steel suggest the singer/songwriter has a good ear for what a song needs. "Whatever I Have to Do" is pure power pop with a strong, ringing core riff and lovely intertwining solos that build to no fewer than five guitar parts at the climax. Such excess is fine in moderation.
That's followed by the closing "Easy," which is as spare as "Whatever ... " is crowded. Acoustic guitar and cello defer to Ryan's voice, which is so heartfelt and honest that it really doesn't matter what he's singing.
Sean Ryan will perform at 8 p.m. on Friday, December 5, at Brew by the Slough, on the fourth floor of Augustana College's Thomas Tredway Library.
For more information on Ryan, visit MySpace.com/lonesomedrivermusic.