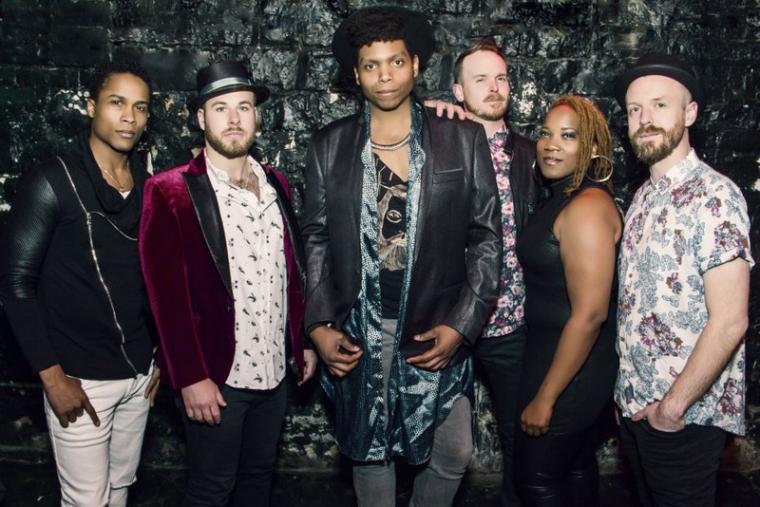 After making music for the better part of a decade, change was bound to happen for Chicago-based soul band JC Brooks & the Uptown Sound – starting with an alteration to its name.
"After a certain point, the Uptown Sound name was so associated with this classic-soul thing that we didn't want to give the wrong impressions," frontman JC Brooks explained in a phone interview.
JC Brooks & the Uptown Sound aren't strangers to the Quad Cities, playing past shows at the Redstone Room and recording Daytrotter sessions. In its premiere stream of 2013's Howl, Paste said the band has "long been blowing us away," highlighting an ability to pair "introspective lyrics and big sound."
But a November 4 Daytrotter show will mark their first Quad Cities show as JC Brooks, as well as the first time they'll bring their updated sound to town.
The band's forthcoming album Neon Jungle – due in early 2017 – will be its first since dropping the Uptown Sound name. Brooks promised that the Daytrotter concert will feature new material alongside the more-familiar sound.
In the three years since the release of Howl, several of the band's members left, and Brooks said the new lineup is writing songs more collaboratively. "We want to have a sound that is representative of all of its members," he said, "because we are all creative. We are all writers. ... That's also been part of the reason that this album is taking a bit longer, because we've been figuring out what we sound like as more of a democracy."
When people hear Neon Jungle, Brooks said, they remark on how different it sounds compared to the band's previous releases.
But he considers the album a natural progression from the band's previous work. The record maintains the group's signature soul sound, but it also delves into some more experimental influences, with tinges of funk and disco and plenty of synths.
"We kind of wanted to focus our project on joy and just getting back to a dance album," Brooks said.
Howl inspired what Brooks called a lot of standing and listening and crowd introspection.
The title track of Howl is an ode to loneliness, talking about being "locked in a box, left to suffocate on hope," and it's filled with insincere "I love you"s.
Loneliness is always on Brooks' mind on Howl, with him singing, "I'm sitting here awake and alone, I just need a cigarette" in "Rouse Yourself," and wishing that he could have someone in "Not Alone."
That album was already a step away from the classic vibes of the Uptown Sound's earlier work, with the members of the band calling the music "post-punk soul." The instrumentation of many songs recalled the '80s, with the simple, undistorted guitars of "Not Alone" like something pulled from the college-rock era, recalling R.E.M.'s "The One I Love." The band updated the sound with synthesizers humming behind the guitar.
The classic soul sound was still alive and well on Howl tracks such as "Before You Die," with its high-pitched staccato guitar. And from what Brooks had to say about Neon Jungle, the band will continue to reinterpret soul for a 21st Century audience.
"In Howl you got lost in the loneliness," he said. "But with Neon Jungle it's kind of about getting living and getting lost in living like one incredible wild night."
JC Brooks will perform on Friday, November 4, at Daytrotter (324 Brady Street, Davenport; Daytrotter.com). The 8 p.m. show also features Hannah Gill & the Hours, and tickets are $10 in advance and $15 at the door.
For more information on JC Brooks, visit JCBrooksAndTheUptownSound.com.
Hannah Bates is a St. Ambrose University graduate who likes music more than she likes most other things. She can be reached at bateshannaha@gmail.com.