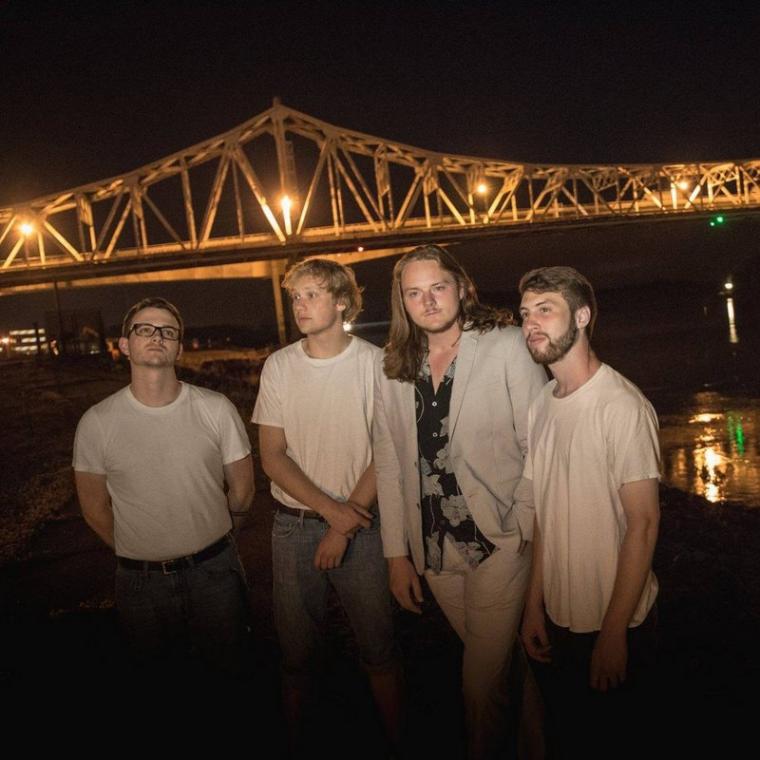 When writing and recording Sleeping Jesus' debut EP, Perennial, Nick Elstad took the opportunity to explore his life through songwriting like never before.
"I had written about love and all of those things prior to writing Perennial," said Elstad. "But this was sort of that moment where it was actually rooted in something real, rather than a fantasy or some sort of escapism."
Elstad's Minnesota-based band – founded as the capstone project for his music-business major at Winona State University – will play at Rozz-Tox on December 15, with most of its set devoted to songs he wrote in 2015 for Perennial.
"Once I fell in love, I slowly started recording those on my own, doing all the instruments and singing," Elstad said.
The EP started to take shape after he wrote "Brooklyn (for Leah)." The song sounds like indie yacht-rocker Mac Demarco in its spacey, chime-like synth and unlabored vocals. The rest of the songs came easily after that, Elstad said.
Perennial sounds like the product of someone who grew up on the great indie pop of the 2000s. The songs' jangling guitar and bright melodies are reminiscent of bands such as Real Estate. Some early Vampire Weekend can be heard in the staccato guitar and drum in the chorus of "Goddess."
Yet Perennial is its own distinctive thing. Elstad conjures dreamy landscapes, with unnatural synthesizer sounds and filtered guitar billowing over muffled vocals. Young love clouds over anything else going on in the world of these songs, leaving only the experience the two lovers are sharing.
"Wake up, T-shirt on, say my name, you're all I want, work out, I follow you, remind me I'm the only one," Elstad sings on "Goddess."
Yet the EP also talks about love with detail, focusing on little moments rather than leaning on mushy cliché or grand metaphors. He sings about his relationship in the most genuine and believable fashion.
After recording all of the EP's vocal and instrumental tracks by himself – with the exception of his partner Leah lending vocals to "California by Dawn" and "Goddess" – Elstad expanded the band. He found instrumentalists around the Winona State campus who could help bring the EP to life, from classmates to the saxophonist at a local jazz night.
Despite having only the EP under its belt, Sleeping Jesus has garnered attention. Minnesota Public Radio's music station, The Current, started playing "California by Dawn" soon after its release – first on its local show and then in its regular rotation. The Current also chose Sleeping Jesus as a band to showcase at its Local Music Exchange concerts, which feature two Minnesota bands and two Canadian bands in shows in both Minneapolis and Winnipeg.
While the buzz behind the band has grown in Minnesota, Elstad has been working to finish up his music-business degree – which he expects to earn this month.
"It was a lot easier during the summer, but now with school going on, it's been kind of difficult to balance the two," Elstad said. "The hardest part has been finding time to write a new record, which I'm trying to do now."
Sleeping Jesus will perform on Thursday, December 15, at Rozz-Tox (2108 Third Avenue, Rock Island; RozzTox.com). Cover for the 8 p.m. all-ages show is $5 to $10.
For more information on Sleeping Jesus, visit SleepingJesusMusic.com.
Hannah Bates is a St. Ambrose University graduate who likes music more than she likes most other things. She can be reached at bateshannaha@gmail.com.