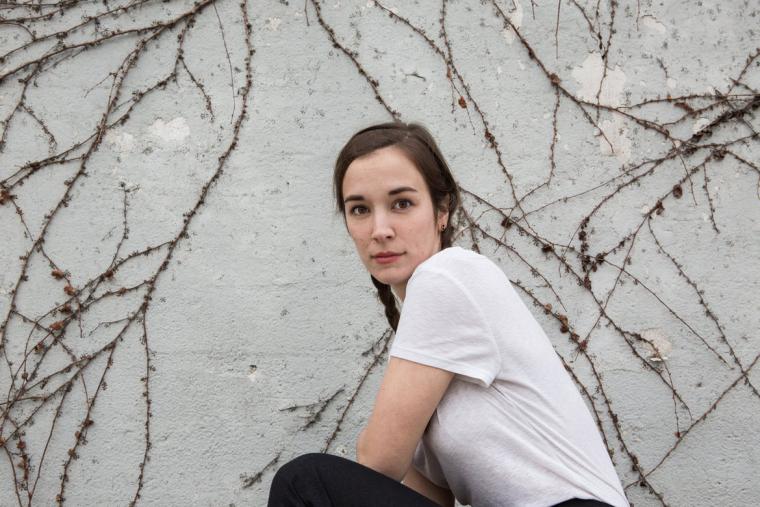 Let's put a new twist on an old format – the ubiquitous year-end lists about music. We invited over 50 Quad Citizens who we know contribute to, support, and/or promote the local-music scene to give us their takes on 2017 via a 3-2-1 format. We asked: What are the three top songs they loved listening to this year; the two top live shows they saw in the Quad Cities; and the number-one artist they most want to see perform here live in 2018? These are presented in the order in which they were received, and if you would like to contribute to this year's list, or be invited to participate next year, please e-mail music@rcreader.com. (We will publish supplements to these lists each week in January.)
Michele Darland, Putnam Museum
3: Any three songs on Sounds of Tarantino by The Soundtrack Studio Stars, 2014.
2: Janet Jackson and Elton John.
1: Billy Joel.
Brett Dale, River Music Experience
3: "Montreal" by The Ghost of Paul Revere from Monarch, 2017 (this whole album is 10 out of 10); "Only Lonely" by The Ballroom Thieves from a single release, 2017 (same deal – go buy their Deadeye album now); "T-Shirt" by The Foo Fighters from Concrete and Gold, 2017 (for the shock value of the Foo's stepping up their game).
2: Middle Western at the Redstone Room in March (Daytrotter Downs '17); Desert Noises at the Raccoon Motel in August (Alternating Currents '17).
1: The Devil Whale. (Buy their online album Teeth!)
Joan Sweeney, Inquirehire
3: "The Emotion" by the Borns from Dopamine, 2015; "Not Gonna Let You Walk Away" by Lolo from In Loving Memory of When I Gave A Sh*t, last updated Nov 2016; "It's Our Time" by Jonny P from Good to You, 2017.
2: Lolo at the Codfish Hollow & Raccoon Motel; Borns at the Village Theatre.
1: Vampire Weekend.
Gary Heitman, homegrown QC music nerd
3: "Mythological Beauty" (or "Shark Smile") by Big Thief from Capacity, 2017; "Radio" by Sylvan Esso from What Now, 2017; "Awake and Pretty Much Sober" by Violents & Monica Martin from Violents & Monica Martin, 2017.
2: Margaret Glaspy at the Village Theatre, January 16, 2017; J.E. Sunde and Monica Martin at Raccoon Motel, June 10, 2017. (Hearing this duo perform "I Will Smile When I Think of You" live, and only 20 feet from me, was easily one of my favorite "live music moments" ever. Absolutely mesmerizing.)
1: Wilco. (Their Adler concert was potentially the best "big rock show" I've been to in Davenport. The band, sound, crowd … everything about this show was awesome.)
Jason Parris, booking agent for RIBCO
1: "DNA" by Kendrick Lamar from DAMN, 2017; "Talking About You" by John Hoyles from Night Flight, 2017; "Sever The Head (Part III)" by Aseethe from Hopes Of Failure, 2017.
2: Melvins with the Spotlights at RIBCO, September 26; Bell Witch & Primitive Man at RIBCO, October 28.
1: The Jesus Lizard.
Johnnie Cluney, artist/musician/writer
1: "Little Dog Mind" by Twain from Rare Feeling, 2017; "Offa My Hands" by Jessica Lea Mayfield from Sorry Is Gone, 2017; "Aster" by Bill MacKay from Esker, 2017.
2: The Body at Daytrotter; Bill MacKay at Rozz Tox.
1: Neil Young (of course).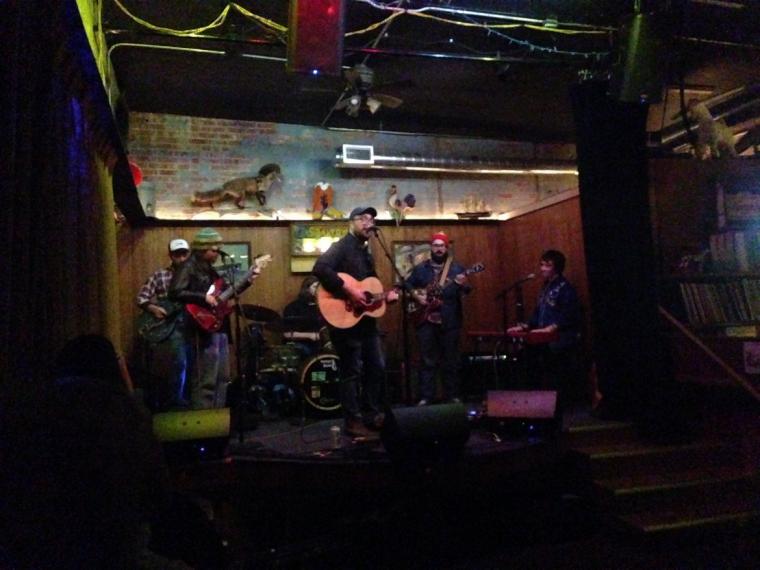 Pat Stolley, musician/artist
3: "Daddy Long Legs" by Midnight Sister; "Darling" by Real Estate; "The Push & Pull" by Joan Shelly.
2: Thick Business at Rozz Tox, May; Landlady at Raccoon Motel, October.
1: Omni.
John Roche, RILCO Inc.
3: "We Don't Deserve Love" by Arcade Fire from Everything Now, 2017; "Oh Baby" by LCD Soundsystem from American Dream, 2017; "Burnout Blues" by Washed Out from Mister Mellow, 2017.
2: RLumR at the Racoon Motel, July 3; Matthew Logan Vasquez at the Raccoon Motel, May 8.
1: Washed Out.
David Baker, KALA-FM
1: "Ballad Of The Dying Man" by Father John Misty from Pure Comedy, 2017; "Spiderwebs" by Post Modern Jukebox feat. Belle Jewel (1940s Jazz, No Doubt Cover Version) from Fake Blues; "A Day In The Life" by Giles Martin from Sgt. Pepper's Lonely Hearts Club Band Remix, 2017. (Martin's new remix is bright and allows you to hear every instrument and voice like never before.)
2: Grace Kelly Quartet, The Redstone Room Third Sunday Jazz, September 17, 2017; Corey Dennison Band at the Mississippi Valley Blues Festival, July 4th Weekend 2017.
1: Bob Dylan.
Kyle Carter, Downtown Davenport
1: "Pinball King" by Terra Lightfoot from New Mistakes, 2017; "Smoke" by Tara Terra from Daughter, 2014; "Then Okay" by Julia Nunes from Some Feelings, 2015.
2: Terra Lightfoot w/ The Still Tide & The Velies at the Raccoon Motel, August 3; Ben Folds at the Adler Theatre/Alternating Currents, August 27.
1: Caroline Rose
Tom Corlett, music fan
3: "Sea of Clouds" by Deer Tick from Deer Tick Vol.1, 2017; "My Name is Human" by Highly Suspect, from Mister Asylum, 2015; "Early Spring Till" by Nathaniel Rateliff & the Night Sweats from Live at Red Rocks, 2017.
2: Leftover Salmon at the Redstone Room, July 3; Deer Tick at Codfish Hollow Barn, October 24.
1: John Butler Trio.
Joshua Ford, Ford Photography
3: "Twin Torches" by Man Forever from Play What They Want, 2017 (super-honored to have created a video for this track, which features the legendary avant-garde giant Laurie Anderson and percussion by Kid Millions of Oneida); "Nothing Left to Die For" by Jex Thoth from Jex Thoth, 2013 (finally got to see Thoth live this year, been on heavy rotation since); "Old Black" by Earth from Angels of Darkness, Demons of Light 1, 2011 (Earth gets played far more in my studio than anything else, period).
2: Archeress at Cinema at the Figge, April 27 (I had Quad Cities' own Archeress live-score three international short films, and the way the sounds and images complemented each other was perfect, so beautiful – very stoked to see what Archeress does in 2018); Thou / Aseethe / Closet Witch at RIBCO October 25. (Aseethe and Closet Witch are two favorite bands, both from Iowa, and both punch above their weight in a big way. Hands down best lineup of the year. I mean, come on … .)
1: HIDE (from Chicago, would be perfect for All Senses Festival).
Todd McGreevy, River Cities' Reader publisher
1: "I Could Have Had Religion" by Rory Gallagher from Live in Europe 1972, 1972 (How did I not ever hear Rory before 2017?! Put YouTube on autoplay for Rory and hear all the artists he influenced from Queen to Iron Maiden to Stevie Ray Vaughn.); "Had a Dad" by Jane's Addiction from Nothing's Shocking, 1988; "Falling From Above" by Neil Young from Greendale, 2003. (Best lyric on this must-have album: "I won't retire, but I might retread.")
2: Margaret Glaspy at the Village Theatre, January 16; Dave Zollo and the Body Electric at Raccoon Motel, December 3.
1: Neil Young. (One more time before he goes, cause when he's gone … .)