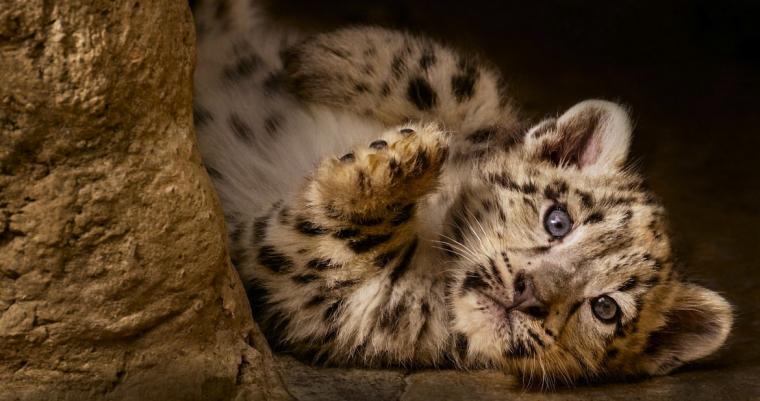 Friday, April 21, 10 a.m.-ish: It's another movie morning with my favorite two-year-old (and her dad), but truth be told she doesn't seem much into Disneynature's Born in China. Maybe this is due to the relatively sophisticated dialogue, as our charming narrator John Krasinski employs words such as "interlopers" and says things such as "The duality of opposing figures exists everywhere in nature." But I prefer to think that my young friend is just mighty sophisticated herself, and realizes that if director Chuan Lu's edu-doc was going to be this cartoonish, it probably should've just been animated from the start.
Lu's exquisitely shot outing does boast some tension, especially when following the snow leopard whose early face-off against a feline rival is as nerve-racking as her later attempt to feed her starving cubs by stealing a baby yak from its mother. (Who to root for in that scenario?!) Otherwise, Born in China's blend of awe and "Aw-w-w!" continues Disneynature's unfortunate tradition of so baldly scripting "reality" and anthropomorphizing its critters that you half-expect them to talk and sing. And while the darting antelope and somersaulting panda might've been more entertaining if pixelated, I know the monkey subplot would've, considering its eyebrow-raising similarity to a Disney-animation classic about a kid who refused to grow up and, as identified here, a pack of parent-less "Lost Boys." With "interlopers" and "duality" in the script, how did "cross-promotion" not make the cut?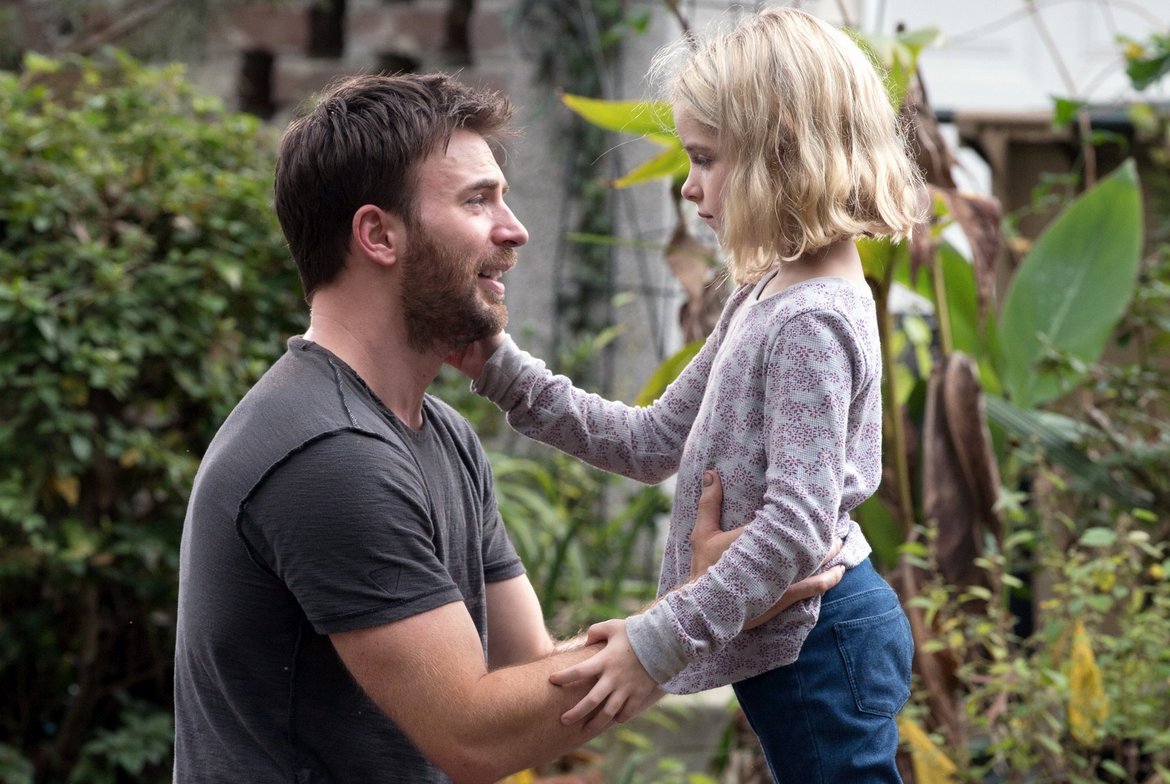 11:15-ish: Whether a seven-year-old math genius (Mckenna Grace's Mary) belongs in public or private school, and whether she'd be better cared for by her loving, hardscrabble uncle (Chris Evans) or rich, brittle grandmother (Lindsay Duncan), are the central questions in director Marc Webb's child-custody melodrama Gifted. By its finale, though, I'm left with other questions. Why isn't Evans this wonderful more often? Why don't we get the marvelous Duncan in more movies? Why can't co-stars Jenny Slate and Octavia Spencer be in every movie? And how did everyone involved so successfully scrape the corn off material this manipulative? Admittedly, the results aren't wholly free of maudlin excesses. Although Grace appears to be a Fanning-level talent, Webb too often presents her teary-eyed misery in pushy closeups, and numerous scenes – particularly the frantic race to an animal shelter to save a one-eyed cat (!) – feel uncomfortably contrived. But beyond his topnotch work with the actors, Webb brings tender melancholy to both to the overall mood and south-Florida setting; a silhouetted shot of Grace and Evans discussing God against an orange sky at sunset is to-die-for gorgeous. Screenwriter Tom Flynn, meanwhile, provides conversation as frequently hilarious as it truthful, with Duncan's haughty grandma savoring the juiciest morsels whether demeaning her newly ranch-dwelling husband as "The Man Who Shot Liberty Mutual" or sighing with disdain at Mary growing up "watching sitcoms and saying 'irregardless.'" Gifted has its problems. I fell for it irregardless.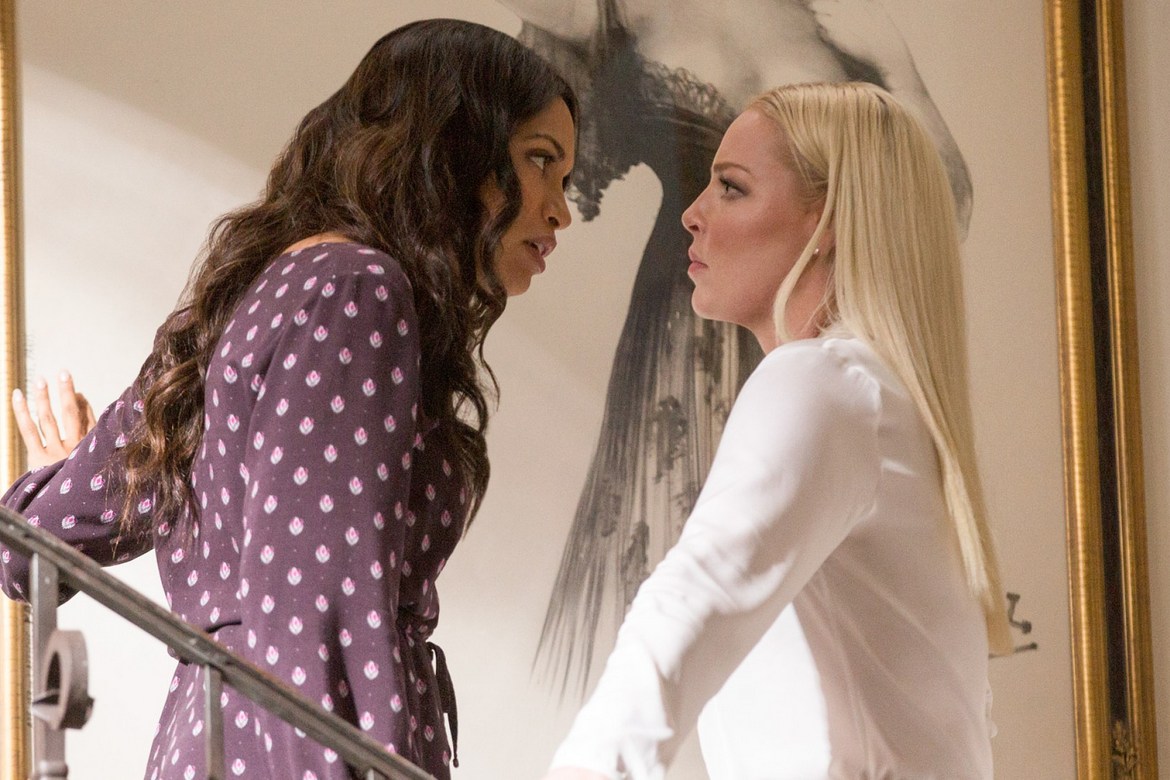 1:35 p.m.-ish: Even though the film proves in no way exciting or engaging, director Denise Di Novi's Single White Female knock-off Unforgettable is a few other things: a rare big-screen showcase for the great Rosario Dawson; a persuasive argument against leaving your iPhone unattended; a detailed instructional on the fine art of catfish-ing. It might also be just what Katherine Heigl's career doctor ordered, because the performer is so creepily convincing, and such fun, as a porcelain-skinned psychopath that, for 100 minutes, I wholly forgot about those myriad drippy rom-coms that killed off our collective interest in her. With Dawson romancing Heigl's ex-husband (Geoff Stults, resembling a protein-shaked Peter Krause), and Heigl inching ever closer to burning-bunnies-on-the-stove mode, Unforgettable barely rises above the risibility of those erotic thrillers Jennifer Lopez used to annually foist on us. But crummy though it is, at least the stars seem to be having a ball, especially during the insane finale that finds the knife-wielding Heigl clad in what looks like a Snuggie made of expensive bedsheets. And audiences of a certain age – my age – can't help but delight in the perfect casting of Heigl's tightly wound mom, enacted by a timelessly beautiful Cheryl Ladd. Good morning, angel!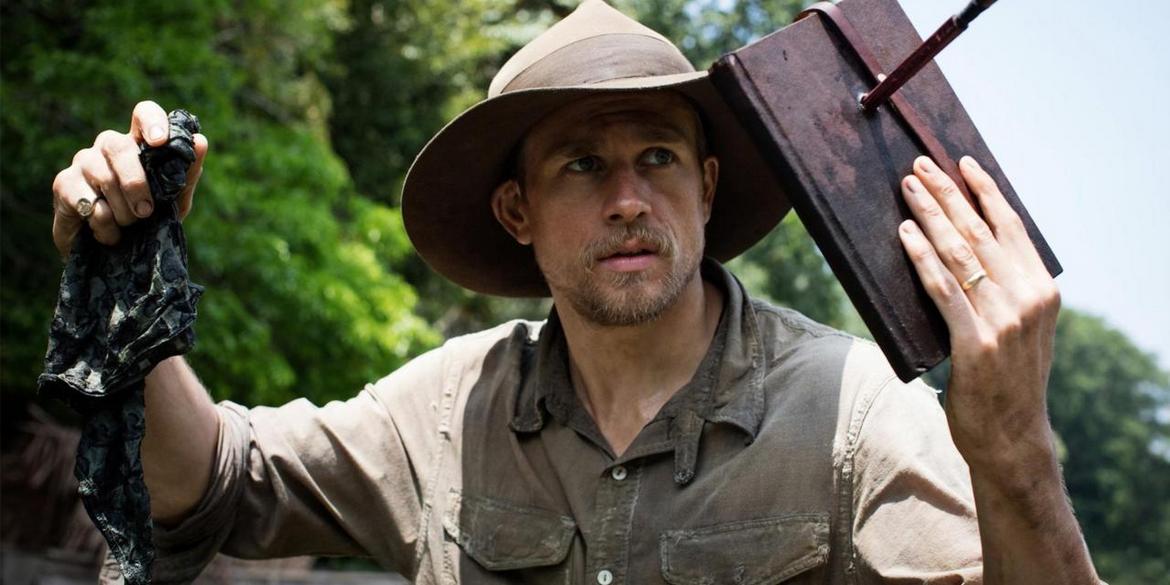 3:25-ish: My remaining wordage doesn't feel appropriate for the quadruple-feature-ending experience of The Lost City of Z. But I'm not sure any number of words would, as this recounting of British explorer Percy Fawcett's early-20th Century treks through Amazonian jungles is so visually and aurally ravishing that my urge to describe it is nothing compared to my urge to arrange shuttle buses corralling viewers into seeing it. Easily a career peak for the peak-overdue James Gray, this deeply humane and affecting saga finds its writer/director typically sublime with actors. Charlie Hunnam is exhilarating, and ages masterfully, as the obsessive, complexly drawn Fawcett, and there are magnificent spotlight turns by Sienna Miller, Angus Macfadyen, Tom Holland, and – no kidding – Robert Pattinson. (Playing Fawcett's scraggly right-hand man Henry Costin, the Twilight star is moving and funny, scoring an empathetic laugh in his subtle double-take when Fawcett accepts an invitation to a cannibal-hosted dinner.) The Lost City of Z, however, tops even Gray's 2014 The Immigrant for period veracity. With the 1905 to 25 production/costume design unerringly fine, Darius Khondji's mist-laden cinematography is particularly astounding, and the jungle sequences – replete with bats, snakes, piranha, and terrifying bamboo-arrow attacks – are so fantastically credible you may find yourself routinely fighting the impulse to swat mosquitoes. Epic in scope yet devastatingly acute in effect, Gray's latest is a stunner. "The jungle is hell," remarks Costin, "but one rather likes it." Actually, one rather loves it.
6-ish: Off to rehearsal for a play about a kid who refused to grow up and a pack of parent-less Lost Boys. Sorry, Disney. Not a monkey among us.
For reviews of The Promise, Free Fire, and Phoenix Forgotten, see "Armenian Hustle."