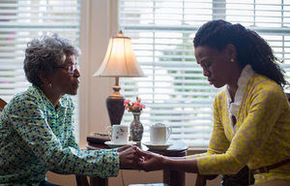 Friday, August 28, 10 a.m.-ish: The day begins with the pro-faith drama War Room, in which a harried working mom is guided - or more accurately bullied - into surrendering to God's will and forgiving her husband for his inattentive, verbally abusive, potentially adulterous ways. It's kind of exactly the movie you expect. It's also one of the most revolutionary movies of its type yet produced, because even a few years ago, it would've been unimaginable for a film skewing to America's religious right to feature an African-American family at its core.
The expectedly lax plotting and narrative contrivances kept director/co-writer Alex Kendrick's outing from speaking to me personally, as did its two-hour running length; the film seems to reach a natural, satisfying conclusion, then continues for another 30 minutes of moralistic hand-wringing and scenes from a local jump-rope competition. (Seriously.) But I wholeheartedly salute any entertainment that gives audiences a look at African-American ecumenical life extending beyond Tyler Perry's frequently shrill screen sitcoms, and while the grandmotherly prayer advocate Karen Abercrombie proves as insufferable as she is exhilarating, leads Priscilla C. Shirer and T.C. Stallings are fantastically fierce and moving. There was applause at War Room's end. I didn't join in, but I totally felt the spirit inspiring it.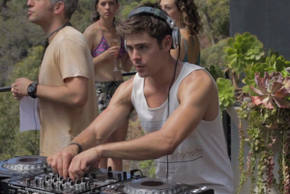 12:20 p.m.-ish: I enter my second feature knowing absolutely nothing about it beyond what I glean from its poster, which showcases the title We Are Your Friends and Zac Efron glowering in bad-ass mode. My grumpy-old-man response to that poster is a silent "You're no friend of mine, kid." But I quickly learn that director/co-writer Max Joseph's tale is about the hardscrabble life of a struggling EDM artist and his posse, and within minutes, an obvious question arises: Just who is this movie meant for? Isn't any EDM fan way too cool to be seen anywhere near Zac Efron? This rags-to-designer-rags drama does have its perks, principally Wes Bentley's louche performance as an over-the-hill (almost 40!) DJ; Bentley's witty turn is uncannily evocative of what might've happened to his drug-dealing teen Ricky after vacating American Beauty's suburbia. Yet the narrative is depressingly formulaic - naturally, Efron's Cole has to fall for his mentor's live-in lover (Emily Ratajkowski), and a drug-induced death has to teach him How Precious Life Is. And after the promise of his sweetly self-effacing Neighbors slapstick, it's a bummer to again see Efron emerge as the least charismatic guy in the room. With cohorts Jonny Weston, Shiloh Fernandez, and Alex Shaffer all easily besting him in screen presence, We Are Your Friends suggests a deeply unnecessary Entourage prequel with no laughs, and the audience collectively cast as an Ari Gold demanding that these homoerotically charged bros grow the hell up.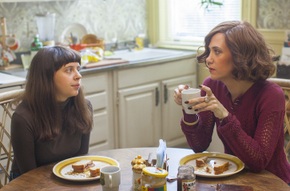 2:35 p.m.-ish: Can a performance be so good that it ruins a movie? After Boys Don't Cry, I remember finding Hilary Swank so painfully vulnerable, and Peter Sarsgaard so unremittingly evil, that I was certain I'd never want to see either in anything ever again - I resented their film for existing. I don't dislike writer/director Marielle Heller's The Diary of a Teenage Girl nearly as much. But as with Swank and Sarsgaard, it might take years before I can comfortably watch Diary lead Bel Powley, because this 23-year-old Brit is so utterly convincing as a 15-year-old American exploring her sexual power that I routinely felt like calling child welfare. Admittedly, Heller's summer-of-'76 dramedy based on Phoebe Gloeckner's graphic novel is smart and sensitive, and the many erotic encounters and nude scenes with Powley's Minnie - many of them involving the 34-year-old lover (Alexander Skarsgård) of her overly permissive mom (Kristen Wiig) - aren't exploitative. They just feel exploitative. Despite the universally sharp, invested portrayals and ingenious flights of fancy (several boasting the animated presence of comic-book artist Aline Kominsky, wife of R. Crumb), Diary was, for me, a 100-minute cringe; Powley's unaffected truthfulness and mid-pubescence visage kept the "funny" bits from being funny, and made the harrowing ones unbearable. Kudos if that was Heller's intended effect. I left my screening admiring the results but wishing I'd spent my time anywhere else instead.
5:10 p.m.-ish: Just before the R-rated action-thriller No Escape commences, a group of patrons enters the auditorium, and because of his height and vocal pitch, it's impossible not to notice that one of them is a boy of about four or five. If anyone reading this knows his identity, could you kindly tell me whether the kid has been at all traumatized by director John Erick Dowdle's movie? An exercise in screw-tightening unlike any I've recently seen, the film finds Owen Wilson, Lake Bell, and their two adorable screen daughters trying to evade murderous revolutionaries in an unnamed southeast-Asia country, and while it's sensationally well-filmed, it's also deeply unpleasant. Wilson believably sweats and panics, Bell gets punched in the face and nearly raped, the camera lingers on the horrified faces of the little girls, and all of this near-pornographic brutality seems to be excused by coincidences too ludicrous to be believed, including the heroic, hilariously convenient rescue by former James Bond Pierce Brosnan. Dowdle does his ungainly job effectively, to be sure, but what transpires isn't any fun, and I've rarely endured a supposed "entertainment" whose title wasn't so much a promise as a threat.
7:05 p.m.-ish: I leave the cineplex grateful that - in an unusual summer-weekend happenstance - not one of the four movies I endured is likely to inspire a sequel.