Friday, March 23, 10 a.m.-ish: There are worse ways for movies to begin than with the bouncy strains of Elton's John's "Crocodile Rock." And there are certainly worse ways for quadruple features to begin than with Sherlock Gnomes, director John Stevenson's witty, winning follow-up to 2011's Gnomeo & Juliet. Given that it's an animated sequel, that its pun-heavy nature is baked into its very title, and that Sherlock's casting means more time spent in the (aural) company of Johnny Depp, it's an easy film to want to resist. Actually resisting it, though, proves difficult. Granted, with Depp's wee detective investigating the disappearance of neighborhood lawn ornaments while the star-crossed lovers work out their relationship issues, the narrative is no great shakes, although its central mystery is totally acceptable in a Baby's First Whodunnit sort of way. But the pacing is brisk and the animation sophisticated, the soundtrack's ample supply of Elton tunes is delightful, and the abundant Sherlock (and Sherlock) references are a gas, boasting everything from a Reichenbach fall to a hound of the Baskervilles to an Irene Adler modeled after a Mary J. Blige doll. Blige herself, natch, provides the vocals, and Sherlock Gnomes is made additionally enjoyable by James McAvoy and Emily Blunt as G&J, Jamie Demetriou as an appropriately maniacal Moriarty, and, as Gnomeo's and Juliet's widowed parents, Maggie Smith and Michael Caine, reunited 40 years after playing spouses in Neil Simon's California Suite. They're a better romantic match here, if only because both their gnomes are straight.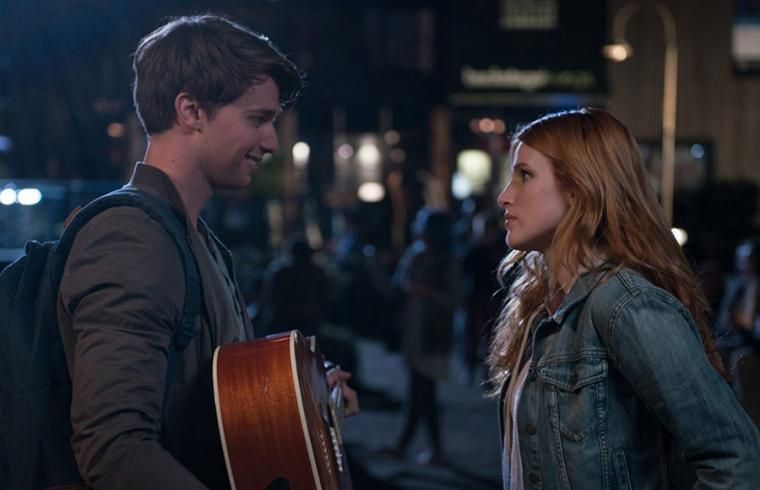 11:45-ish: Hollywood loves to remind teen and tween girls that nothing is more swoon-worthy than debilitating, potentially fatal ailments, and so I'm now at director Scott Speers' Midnight Sun, a romance between a girl whose rare genetic disorder makes her deathly allergic to sunlight and a boy who looks like the Terminator. That the latter is played by Patrick Schwarzenegger is about all the diversion I got from the film, considering that the young actor's resemblance to his dad is both eerie and amusing, particularly when Patrick smiles and you can't tell if the kid's fixed grin/grimace with accompanying dead eyes means he's happy, about to kill someone, or anticipating a bowel movement. Otherwise, this hopelessly saccharine and clichéd outing – one based not on YA lit, but on a 2006 Japanese movie – is just like last summer's Everything, Everything, except most everything in this one is awful. Pretty and competent though she is, lead Bella Thorne generally vacillates between rote underplaying and Disney Channel mugging, and Rob Riggle is awkwardly cast as her salt-of-the-earth father, the comedian only looking comfortable, unsurprisingly, in his one overtly comedic scene. Yet I can't imagine any performers being able to pull off this labored mélange of chaste longing, hole-ridden plotting, and ghastly acoustic ballads, and while I'm a super-easy crier, I didn't well up even once at Midnight Sun – the movie's über-blandness and the leads' total lack of screen rapport didn't allow it. I was more moved watching Sherlock Gnomes walk into the sunset with Watson.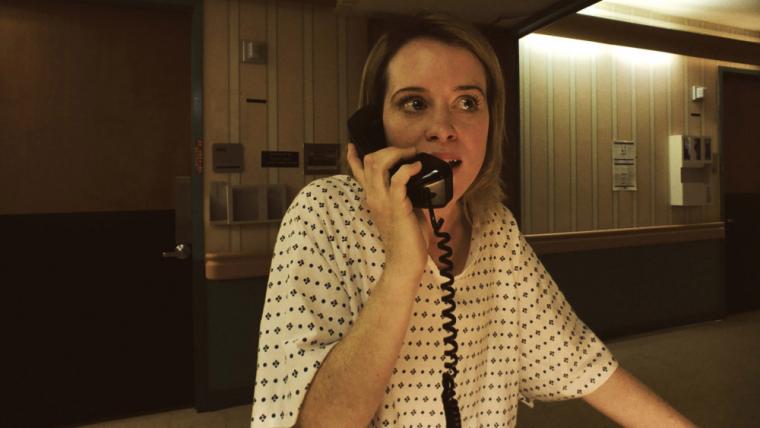 1:25 p.m.-ish: There's no cure for the malady suffered by Bella Thorne in Midnight Sun. But it turns out there's a very effective cure for the enervating effects of Midnight Sun itself, and it comes in the form of the lean, mean, viciously entertaining Steven Soderbergh thriller Unsane. Shot wholly on three iPhone 7 Pluses outfitted with special lenses – one of them a fisheye for added trippiness – the film finds Claire Foy's stalking victim committed to a mental-health facility against her will, and horrified to find her stalker (an excellent Joshua Leonard) working there … if, indeed, he is there, and not a figment of the young woman's imagination. The truth of the matter arrives sooner than you may expect. But apart from its director's typically inspiring filmmaking savvy, almost nothing about this nasty little genre excursion is expected, from the savagery of the physical attacks to the swipes against dubious health-insurance practices to the Matt Damon cameo. (Then again: Soderbergh.) Jonathan Bernstein's and James Greer's script features too many genre contrivances, yet Unsane makes most of them moot through the consistent pleasures of its compositions, freakouts, and supporting portrayals by Jay Pharoah, Amy Irving, and a ferocious, unrecognizable Juno Temple. And despite her wobbly American accent, Foy delivers a descent-into-madness-and-back performance so riveting and fearless that you can't believe she's the same woman who portrays the regal Elizabeth on Netflix's The Crown. Next up for the actress: playing heavily pierced anti-heroine Lisbeth Salander in this fall's The Girl in the Spider's Web. I'm beginning to think it's actually Claire Foy's talent that's unsane.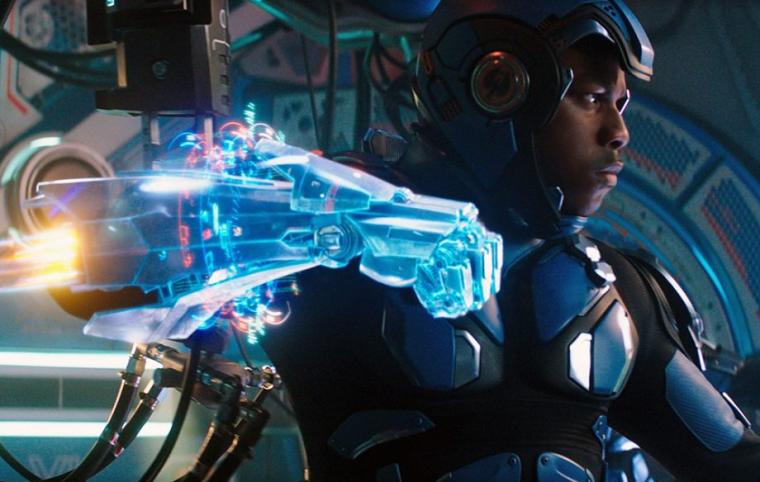 3:05-ish: I'm a couple minutes late for Pacific Rim: Uprising, and that bothers me, as I'm betting this follow-up to Guillermo del Toro's 2013 sci-fi/action opus opens with a few "Last time on Pacific Rim ..." reminders I desperately need. Quickly enough, though, it all comes flooding back: the Godzilla-esque attacks on bustling metropolises; the behemoth sea creatures known as Kaiju, the dually operated mobile defense weapons called Jaegers … . But maybe I needed Jäger, in copious quantities, to properly enjoy director Steven S. DeKnight's continuation, because Sober Me found the movie sadly dull, dimensionless, and unimaginative, especially in comparison with del Toro's original. Charlie Day's character turnaround – which, as I recall, was subtly hinted at five years ago – is mildly satisfying. And it's hard to find visual fault in the crumbling edifices and scenes of 'bot-on-'bot destruction. I could, however, say the same of the Transformers sequels and I freaking hate those. Pacific Rim: Uprising, meanwhile, feels all too much like an empty-headed Michael Bay blockbuster, its the-Kaiju-are-back-and-they're-modified storyline complete with terrible cornball jokes, a feisty orphan (Cailee Spaeny) just like the one in 2107's Transformers: The Last Knight, and long scenes of wanton devastation in which, perversely, you can't tell whether it's the good or bad guys doing the most damage. (At one point, a Jaeger operated by John Boyega and Scott Eastwood knocks down Tokyo skyscrapers in an attempt to smash a Kaiju, the pilots conveniently forgetting that there might be, y'know, people inside those buildings.) There are fun moments, to be sure, and Boyega's sardonic readings are the source of many of them. But upon hearing the line "We need all the Jaegers we can get or this is gonna be a short fight!", it still took all my will to not audibly reply, "And I'm fine with that."
5:05-ish: My quadruple feature ends in such a timely manner that I could still catch a 4:55 screening of Paul, Apostle of Christ, but evening commitments mean it'll have to wait. Lent is a season of forgiveness, right?