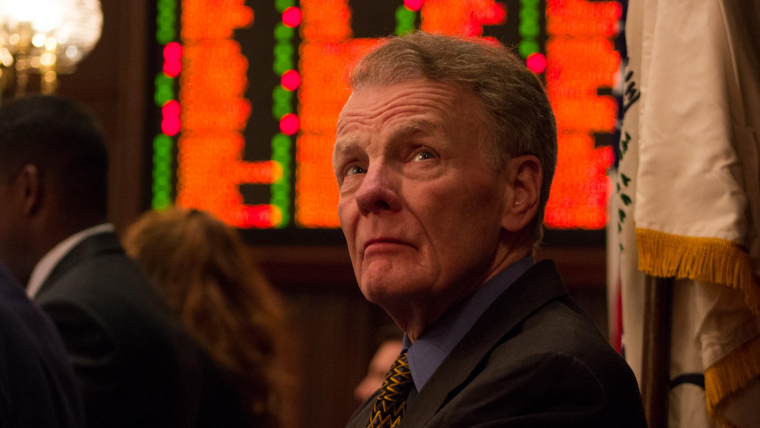 The Chicago Tribune recently reported that Mike McClain, the most prominent insider connected to House Speaker Michael Madigan, sent a blind-copied e-mail to what he called the "Most Trusted of the Trusted" asking for help raising money in the closing weeks of the 2018 campaign.
After thanking them for their work on behalf of "Himself" (presumed to be Madigan), McClain claimed to have reviewed a "magic Excel sheet" and asked for more contributions, which were to be directed to a Madigan person at the Democratic Party of Illinois so their money could be tracked on said "magic" spreadsheet.
Chicago public radio station WBEZ reported the same day that McClain sent a blind-copied e-mail last December to what he called a "Magic Lobbying List." McClain claimed the list was compiled by him and Speaker Madigan and the two of them had recently culled the roster to less than two dozen. He asked recipients to contact him if they had turned down any lobbying clients so he could apparently funnel them to other "magic" lobbyists.
The two e-mails are certainly distasteful, but nothing in either appears to directly violate a law. Every legislative leader has trusted contribution bundlers and favored lobbyists. If you're trying to get close to a leader, it's not too difficult to figure out how. How far that gets you is another matter. But it certainly never hurts to be on a leader's good side, which is why so many people try to do it, particularly with someone who controls the strings as closely as Speaker Madigan does.
The difference here is that somebody put this stuff in writing. That is just not done. Ever. And that's why some are wondering what else might have happened.
What's that line from that movie? Oh, yeah: "Gentlemen, welcome to Fight Club. The first rule of Fight Club is: You do not talk about Fight Club. The second rule of Fight Club is: You do not talk about Fight Club."
McClain met regularly with Speaker Madigan and he worked diligently to maintain his position as Madigan's most-trusted advisor. The two huddled multiple times a week during legislative session and spoke often when the General Assembly wasn't in session. It was widely-assumed that if McClain said certain things, he was speaking for Speaker Madigan. And so it's not much of a leap to think that the folks who received those e-mails believed that McClain was once again speaking on Speaker Madigan's behalf.
But did it go any further? Was a bill, for instance, kept in committee until a "magic" somebody got a contract? That is the real question. The setup is there, but we're waiting to see if any official steps were taken to further any alleged conspiracy. So far, we haven't yet seen any proof of such a thing. But it sure seems like that's at least one direction this particular branch of the massive ongoing federal investigation is headed.
Another string of McClain e-mails reported by the Tribune makes one wonder what the "real" Mike Madigan was up to.
Speaker Madigan publicly said he believed Alaina Hampton's story about how the brother of his alderman sexually-harassed her, and even praised her for having the courage to come forward. But McClain actively raised money for Kevin Quinn through a handful of trusted Madigan loyalists, who were encouraged to put him on their payrolls for six months. Quinn apparently did things like monitor committee-hearings for the lobbyists via online video and audio, but connected people like those guys can easily find out what happened in committees by talking to staff or legislators. McClain also coached Quinn how to structure his contracts (perhaps to avoid having to register as a lobbyist) and warned him never to speak of this to anyone, lest they all be dragged through the mud.
Publicly, Speaker Madigan said and did almost all the right things when the sexual-harassment scandals were breaking around him. But was he also quietly taking care of a guy who might have damaging information about his operation, or at least avoiding creating a grudge and a resulting willingness to talk to the "wrong" people?
Speaker Madigan also made a big deal of firing his longtime chief of staff Tim Mapes after allegations were made about Mapes' conduct. McClain and others near Speaker Madigan helped Mapes try to find a soft landing after he was given the boot. Mapes obviously knew where a lot of bones were buried because he helped bury them.
Needless to say, Speaker Madigan needs to fully address all of this. The sooner, the better.
Rich Miller also publishes Capitol Fax, a daily political newsletter, and CapitolFax.com.