Our winter photo contest - the first such reader competition we've held since 2008 - brought 80 submissions over three categories: attraction, resistance, and ambivalence. Thanks to all who entered!
In these pages are the top five finishers in each category as judged by the River Cities' Reader staff. We considered both the technical merits of the photograph as well as how well it fit or played off the category in which it was entered. Accompanying each photo is a short statement from the photographer. Click on the photo for a larger version.
While we restricted photographers to three entries, some entrants placed more than one photo among these top 15.
Ambivalence, First Place, Aric Keil

"This was taken along a fence line outside of Lost Nation, Iowa, in 2011. All of the goats (except one) seemed timid yet curious when I stopped to take the photo. They did not approach me or run away from me; they just stared ambivalently."
Attraction, First Place, Derek Rogers

"Red-billed gulls, native to New Zealand, forming a pair bond in the shape of a heart. I especially like the detail of their shoulders touching."
Resistance, First Place, Aubrey Downey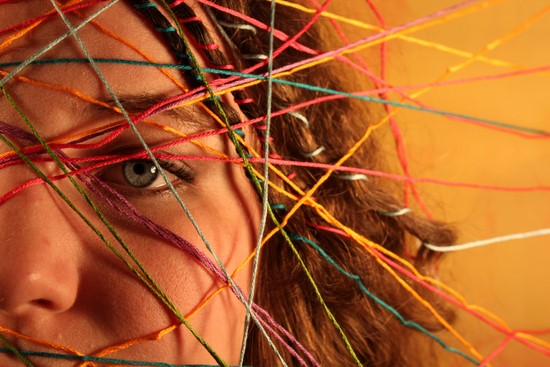 "I thought she looked very strong though being tied down. The composition was chosen to add to the sense of binding or censoring. Her direct gaze is the opposition."
Attraction, Second Place, William Taylor

"I captured this image during an outing to actually photograph eagles along Concord Street in Davenport. However, once I saw this image, I could not resist the challenge. The Interstate 280 Bridge has been dedicated to a Purple Heart recipient from Iowa, Sergeant John F. Baker Jr. Arrangements are currently being made to forward an enlargement of this image to Sergeant Baker's family."
Resistance, Second Place, Sean Nagle

"Walking through some old farmland in Grand River, Iowa, with some family. In the distance I saw this chimney standing all on its own. When I got right up to it, the cinder blocks outlined the foundation of what was once a small cottage that had burned down. With the chimney still standing strong. It was taken with a Canon Rebel XT, f/4, at 80 millimeters."
Ambivalence, Second Place, Kathleen Lenaghan

"I took this on the lake at Loud Thunder on a foggy morning. It was difficult to tell what was real and what was reflection."
Resistance, Third Place, Aric Keil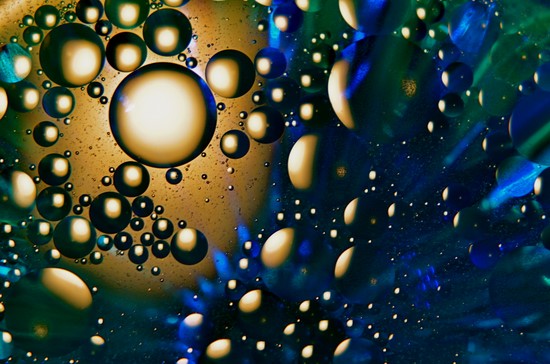 "This is one of a series of macro photos I've taken using food coloring and multiple light sources to show the immiscibility of oil and water. Although an unusual photo, I thought that two unmixable liquids would fit the category of resistance."
Ambivalence, Third Place, Aubrey Downey

"When I think of abstraction, the idea of meditation often comes to mind. I thought this meditative photo would be good to symbolize ambivalence."
Attraction, Third Place, Michael Fitzgerald

"We all learn that, in nature, the bumblebee is attracted to pollen to feed its young. The bee collects, transports, and spreads the pollen to other flowers. This symbiotic relationship, born of a strong attraction, brings us the bounties of nature: food and seeds. The secret of this attraction is out in this photo."
Ambivalence, Honorable Mention, Erica Aloian

"This photo depicts the ambivalence of a young man's decision to 'tie the knot,' with his bride-to-be and daughter getting ready in the background."
Ambivalence, Honorable Mention, Derek Rogers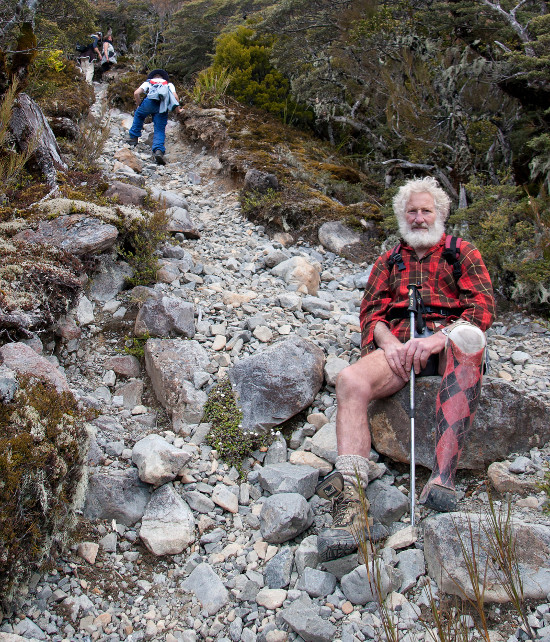 "Photographed in the Southern Alps of New Zealand, this man had lost his leg after being stranded on a mountain for six days. His spirit carries him up tracks that people with both legs struggle with, as seen in the background. His face, however, shows the pain of his circumstances. Ask him about the matching artwork on his prosthetic leg, though, and you get a glimpse of his wry smile."
Attraction, Honorable Mention, Terry L. Herbig

"This picture was taken in Moline at a backyard birdbath. A male cardinal is feeding a female cardinal."
Attraction, Honorable Mention, Mary L. Anderson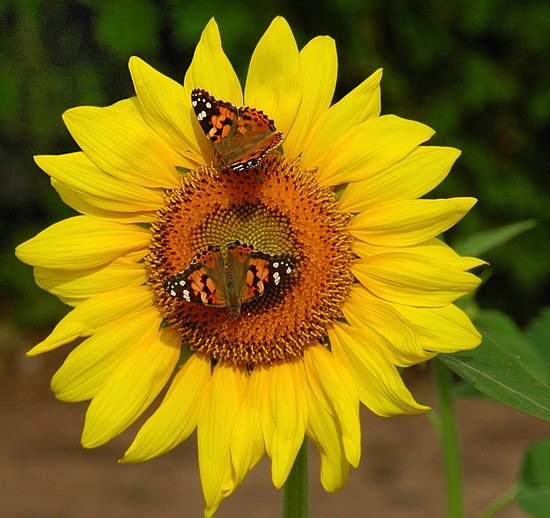 "My photo titled Butterflies on a Sunflower was taken in a large sunflower field outside of Morrison, Illinois, in August 2010. The owner of the property was kind enough to let me photograph in his sunflower field when full blooms were attracting hundreds of colorful butterflies. I understand that later birds come in masses to feed on the mature seed heads. The photo was taken with a Nikon D70 camera."
Resistance, Honorable Mention, Gloria Keeslar

"Taken at Sunset Marina in Rock Island. It is obvious that these two seagulls are not at all in agreement with whatever the subject matter is. It was quite a discussion and indeed included body language."
Resistance, Honorable Mention, Mark Siedlecki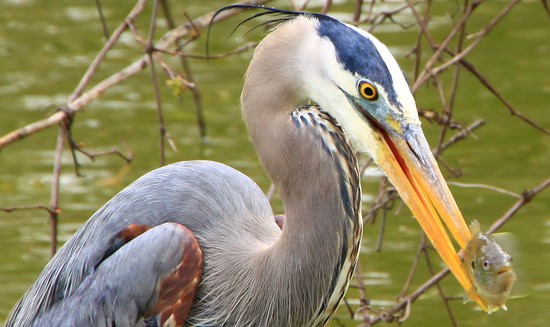 "I used my Canon 50D with a 18-270-millimeter Tamron lens. I was walking to the pond at the zoo in Coal Valley, and I see a blue heron standing on a branch very close to the sidewalk. I walked down slowly and started snapping before he flew off. Then to my amazement he jumped in the pond and flew back up on the same branch with a bluegill in his beak."