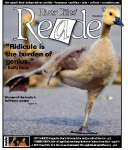 The cliché goes that a picture's worth a thousand words, but what happens when a picture is supposed to represent a single word?
"Allure." "Awkward." "Pattern." Those were the prompts for the Reader's fall photo contest, and they're admittedly challenging. Many things are attractive, or graceless, or feature the repetition of motifs, after all. But how do you capture those qualities in a photograph?
Harry W. Walker got uncomfortably close to a cow, in part creating the awkwardness. Rebecca Fite discovered the organic pattern in rolled-up paper and presented it elegantly. David Dwyer offered an alluring snapshot depicting instinctual attraction.
Each of the dozen photographs we're featuring in these pages has much to offer by itself. We've also grouped them together, and paired them with words, with the goal of adding even more rhymes, meanings, and associations.
Enjoy, and look for our next photo contest in the spring.
"Thou in thy lake dost see
Thyself: so she
Beholds her image in her eyes
Reflected. Thus did Venus rise From out the sea."
- James Matthews Legaré
David Genac
"All animals are equal, but some are more equal than others."
- George Orwell, Animal Farm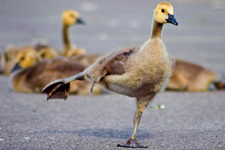 FIRST PLACE, "Awkward"
Zach Isenberger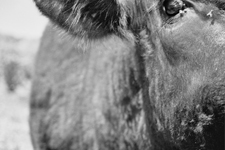 THIRD PLACE, "Awkward"
Harry W. Walker III
"To understand is to perceive patterns."
- Isaiah Berlin
FIRST PLACE, "Pattern"
Rebecca Fite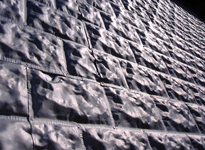 THIRD PLACE, "Pattern"
Cory Lenger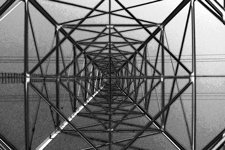 STAFF CONTRIBUTION, "Pattern"
Jon-Michael Graham
"O the idea was childish, but divinely beautiful."
- Johann Christoph Friedrich von Schiller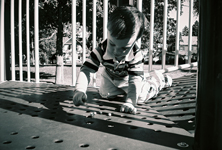 SECOND PLACE, "Pattern"
Ryan M. Schmidt
" ... a strangeness, a place where a man can lose himself."
- William Least Heat-Moon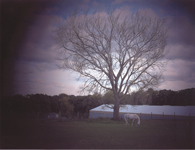 SECOND PLACE (tie), "Allure"
Karen Day
SECOND PLACE, "Awkward"
Brad Hauskins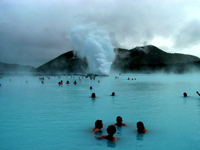 HONORABLE MENTION, "Allure"
Gregory A. Swanson
"Smart kid I got. The other day I told him about the birds and the bees. ... ... He told me about my wife and the butcher."
- Rodney Dangerfield
SECOND PLACE (tie), "Allure"
David Dwyer
HONORABLE MENTION, "Pattern"
Lisa Weber