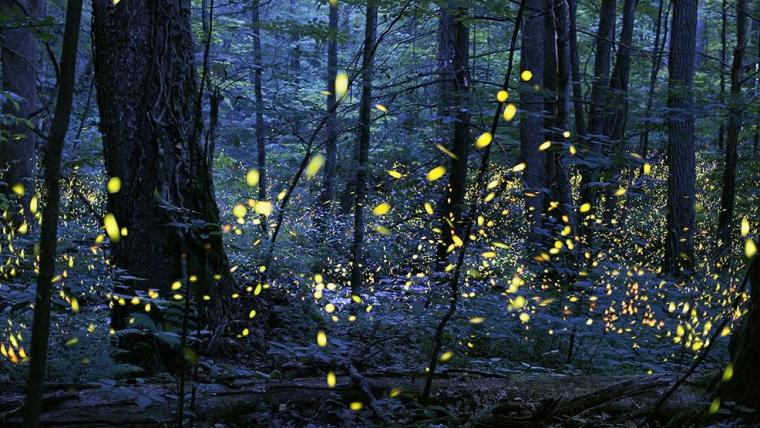 Talk about an arts destination. I finally visited the Beréskin Gallery & Art Academy for the opening of Bettendorf native (in from Kanas City) Troy Swangstu's animal paintings. His meaty semi-abstract paintings are up through March 9 and are well worth checking out, especially if you are into Basquiat and Bacon, and wish you had gotten to visit the Caves of Lascaux, too.
The February opening was well-attended, included food and drink that looked like it was professionally catered (the owners did the spread from the basement kitchen), and had a soothing classical guitarist playing live music.
Swangstu's paintings are all large, more than four feet high each, and evoke the freedom and raw energy of large big-game animals roving their domains. The mixed media includes pastels, collage, and oils, and one can imagine how much fun this artist has creating these kinetic odes to the animals he works with on his farm in Kansas.
There's much more than meets the eye in the former Foster Family Music storefront on State Street in Bettendorf. Pat Beréskin and her team have transformed this two-level building (which sat empty for over two years) overlooking the industrial park into a thriving retail art gallery, studio, and art-education hub. Beréskin teaches art classes via her own Mrs. B's School of Art. She had been holding classes for all skill levels in her home and outgrew it enough to expand into Bucktown in downtown Davenport in 2013, where she began to perfect her business model. When space at Bucktown became scarcer due to more housing development, she secured a lease last summer for the 8,000 square foot multi-purpose location that happens to have 70 parking spaces, too. When I asked Pat how art sales have been going, she said they've had their biggest recent months ever.
Upstairs is almost all retail and includes a rotating exhibit and ongoing originals available from a stable of 18 professional artists (many local) who exhibit in museums and are collected throughout the world. Downstairs are large classrooms for drawing and painting and a new pottery studio. 212 STEAM has a big, open, creative space in the lower level – adding an "A," for art, to "STEM" learning.
Ms. Beréskin is currently focused on growing internship programs inside this art hub, developing young people's skills in communications and technology so they are ready for the workplace, but with a creative edge. She is hard to keep up with, and when she's not painting her own cityscapes in her studio, she's teaching one of her dozens of art classes or planning and marketing the next featured exhibit.
To that end, The public is invited to experience the light and sounds of the forest in an exhibition opening Saturday, March 10: The Magical Glow of Fireflies by international photographer Radim Schreiber. This Iowa artist will be sharing stories and techniques he discovered in this light journey with two Art Talks – one for families at 10 a.m., and one for adults at 4 p.m. An artist reception follows that evening, and the show runs through April 28.
"Fireflies are, for me, the light in the dark," says Schreiber. "They show me the path to joy, hope, healing and connection with nature." Growing up in the Czech Republic, Schreiber hadn't seen many fireflies, and it was magical when he saw thousands of them after moving to Iowa. In 2003, his fascination became the inspiration to create a photo exhibit of the fireflies in their natural environment. It wasn't until 2008 when advancements in low-light photography technology allowed him to realize his vision. Since then, he has spent his summers taking photos and video of fireflies. He has received awards and been published in numerous publications for his firefly photos. He has exhibited his images in the U.S., London, Rio De Janeiro, Hungary, and his native Czech Republic, and more information is available at BereskinArtGallery.com.